Let our experienced technicians do the dirty work
Expert Swimming Pool Maintenance
in West Chester, PA
Welcome to Hammerhead Pools! We have been servicing Delaware and Chester counties since 2016. We believe that owning and operating a pool should be a stress-free experience and we strive for excellence in all aspects of our work!

Contact us today to let us care for your pool from A to Z.
Reach Out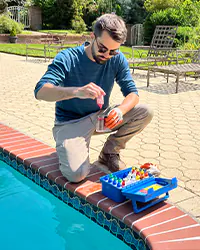 Why Choose Hammerhead Pools
Timely Service
Integrity
Reliable
Cleanliness
Professionals
Tech-Friendly
Let's keep your pool clean and balanced all season long
Our Exceptional Pool Cleaning Services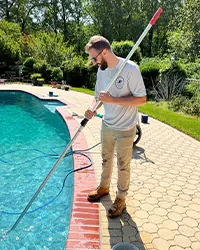 Our pool cleaning services are a great way to maintain the cleanliness and safety of your swimming pool. Our services include adding automation, cleaning, repairs, inspections, chemical safety tests, winter watches, and pool opening and closing. By regularly having your pool professionally serviced, you can help keep your pool in tip-top shape for your family, friends, and guests.

Check out our pool maintenance services below. We care for your pool like it was our own!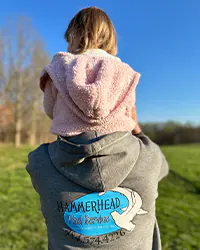 Add Automation Products
Adding pool automation systems is a great way to maximize the enjoyment you get from your swimming pool. Pool automation gives you the flexibility to adjust your pool settings remotely via your phone.
Regular Pool Cleanings
Maintaining the cleanliness of your pool would be impossible without brushing and vacuuming. Brushing removes algae from forming on the walls of your pool and vacuuming removes debris that may sink to the bottom of your pool.
Pool Repair
We can diagnose and fix a variety of issues such as leak detection, repairing leaky or clogged pumps, and cleaning dirty filters, just to name a few!
Pool Inspections
Please contact us if you'd like to schedule a pool inspection. This is especially helpful if you are a new or prospective homeowner and would like your pool inspected for any potential issues.
Chem-safe Testing
Testing your pool water is critical for having crystal-clear water that is safe to swim in! We will test your water for chlorine, pH, alkalinity, calcium hardness, phosphates, and even salt if you own a saltwater pool.
Winter Watch
Pools typically require maintenance during the winter months. We can check the chemical balance of your water, add chlorine, and adjust water levels if need be.
Pool Closing
Our pool closing service will help protect your pool from damage due to freezing water and keep it clean for the upcoming season. This service saves you a lot of headaches when it's time to reopen your pool the following season!
Pool Opening
Let us do all the work to get your pool ready for the summer! This service always includes start-up, balancing the water chemistry, and pool vacuuming.
We are THE choice for pool maintenance services in Delaware and Chester County. Click a button below to learn more about our pool maintenance services or read some client testimonials.
Pool Maintenance
Client Reviews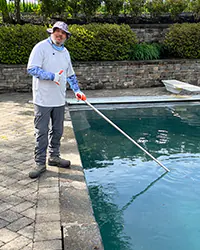 Pick A Winning Team
You can count on Hammerhead Pools
You can count on Hammerhead Pools to cover all of your swimming pool needs. Hiring us will allow you to enjoy the convenience of not having to do everything yourself while also knowing that your pool is properly maintained. We pride ourselves on our quality work and customer satisfaction. Contact us today!

Contact the pros at Hammerhead Pools today!
Pool Services
Send us a Message
Areas We Offer Pool Maintenance Services
Chester County, PA
Downingtown, PA
East Bradford, PA
East Goshen, PA
West Bradford, PA
West Goshen, PA
West Grove, PA
Westtown Township, PA
Willowdale, PA
Delaware County, PA
Bryn Mawr, PA
Chadds Ford, PA
Chester Heights, PA
Concordville, PA
Devon, PA
Edgmont, PA
Garnet Valley, PA
Glen Mills, PA
Lima, PA
Media, PA
St. David's, PA
Swarthmore, PA
Wayne, PA